admin : April 6, 2013 7:03 pm :
news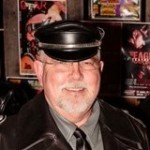 Welcome to the LOS ANGELES LEATHER COALITION'S website.  Please also visit us on FaceBook and Twitter for up to the minute leather community news here in Los Angeles.
The LALC is one of the largest and most extensive umbrella organizations in the US formed in 1999 to support the activities of our many community partners and other businesses, clubs and groups which are part of the leather community in the greater Los Angeles area.  We are a California §501(c)(4) nonprofit corporation.
One of a number of events and activities of our community partners we support has been the recently concluded LOS ANGELES LEATHER PRIDE 2013 (www.laleatherpride.com), which I hope you were able to attend.  This year, our theme was TRADITION: Looking Back… Moving Forward as we honored the many past and present organizations, clubs and outstanding individuals which have helped make the legendary Los Angeles leather scene what it is today.  As part of the LA Leather Pride festivities, we held the annual Mr. LA Leather 2013 contest won by Justin Emmerick, Mr. Regiment. more »